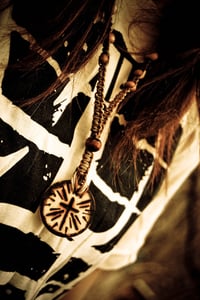 $

12.00
Burnt Wood Necklaces
These necklaces are hand made from fair trade hemp, recycled items, and wooden beads.
The money for this item goes to The Luxury Fund and to help meet the needs for the hopeless and homeless.
http://www.myspace.com/luxuryfund
The wood is burnt with any design that you would like. You can choose in the option button below.